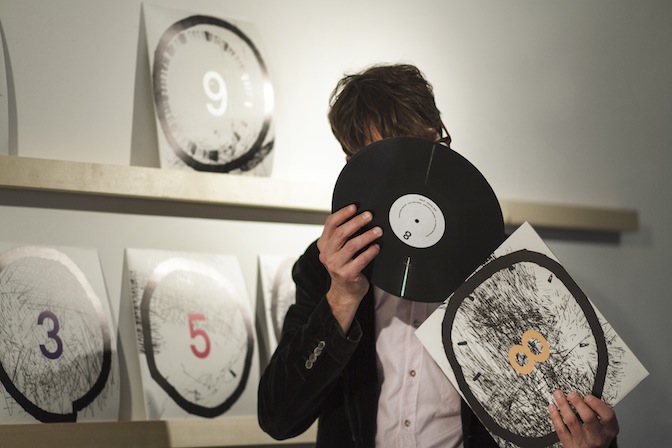 Stefano Bernardi is a sound worker and musician so his installations are based on multiple sound declinations. In the first phase he studies the interaction between sound waves and liquids, then latex balloons and light. He creates original songs that put these materials into motion, stimulating the acoustic, visual and tactile perception of the audience.
He completed his studies at the Zelig Documentary and New Media School in Bolzano (1994-1997) and since then he has been working as a sound engineer and sound designer within the creative documentary department, from which he draws the modus operandi, the aptitude and the patience necessary to recreate reality. He realizes several projects focusing on sound documentation of existence, of urban environments – architecture, all presented as multi-channel sound installations.
As a sound-recordist and sound-designer, he collaborates with several Italian and international film directors and production companies; in collaboration with design studios and architects, he creates sound-scapes for museums and theatre productions; he produces electronic music and creates interactive sound installations.
As a musician, he was part of the collective "The Comfort Zone", he played as a duo with the pianist Francesca D'Aste under the name "UBIK", as well as in a live electronics duo with Daniela Cattivelli. He is running the project "Monica Vitti" together with Andrea Polato and since 1984 he's been a member of the rock band ZIZ.
Since 2013 he has been creating several models of pneumophones, interactive musical instruments, consisting of organ pipes that are connected to pumps for canoes. The physical interaction of the visitor, in addition to the aesthetic one, favors interpersonal communication, since the works/pieces are set up so that they can only be played in group. The social aspect becomes a further value that makes the sounds unique and always different.
"My purpose is to extend the utmost simplicity to allow the highest degree of complexity. " S. Bernardi.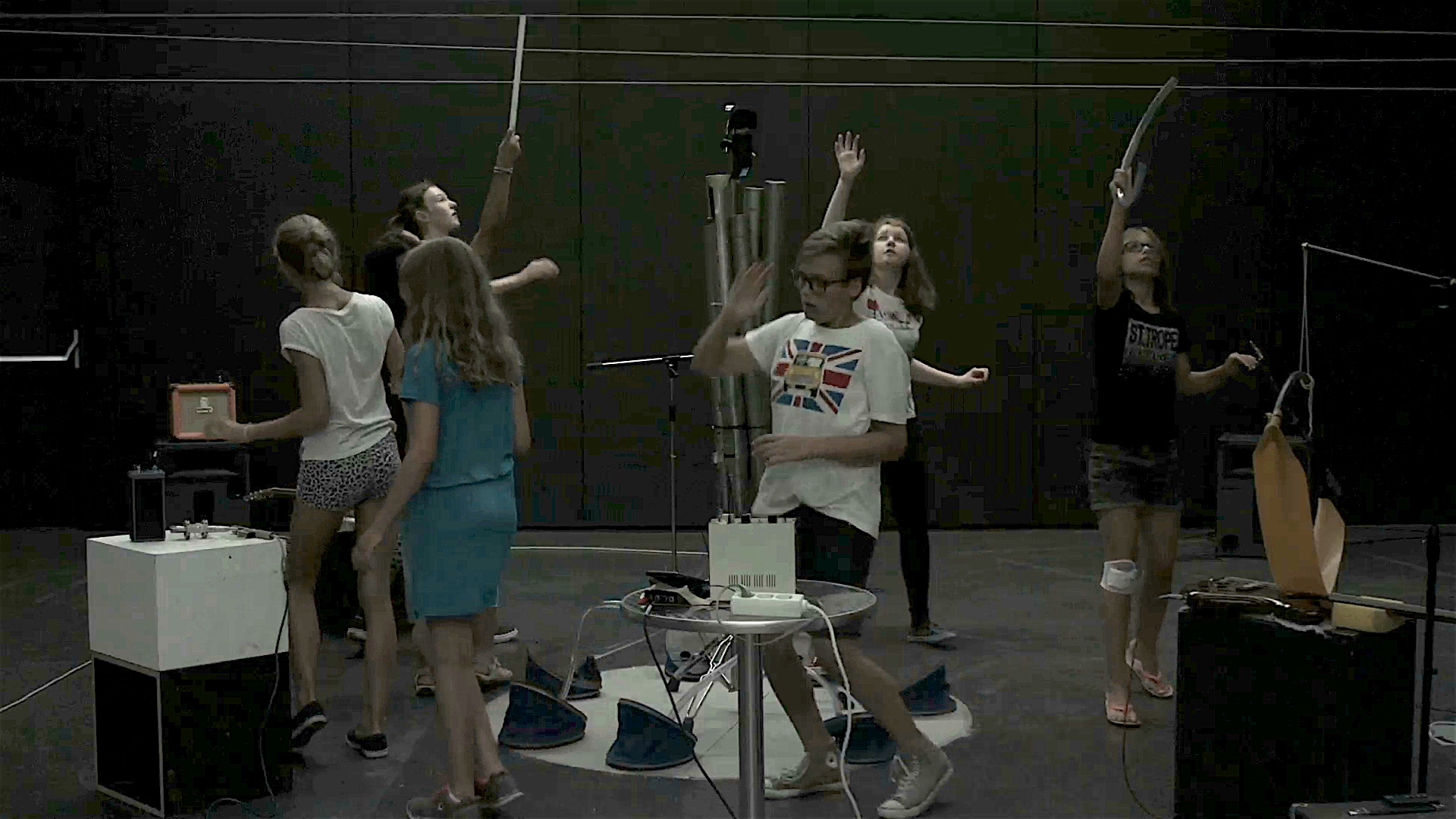 Expositions ( selection )
" Panorama 03 " ( curator Letizia Ragaglia – Marion Piffer Damiani ) Bz 2003
" Low frequency " Lungomare Project. Galleria Lungomare Bz 2003
" Work art tv " Galleria Civica Trento ( curator Fabio Cavallucci ) Tn 2004
" Dolomiten Fenster " Haus der kulturen der Welt – Berlin ( curator Alessandra Pace ) DE 2004
" No Parachute " Artandgallery Milano ( curator Paola Tognon ) IT 2005
" Voci – Stimmen " + Studio Lupo & Burtscher – EURAC Bz 2005
" Bird watching " Kunstart ( curator Denis Isaia ) Bz 2007
" Radio Crossing " Radio Tandem popolare network ( curator Denis Isaia ) Bz 2007
" From & To " Kunst – Meran|o arte ( curator Denis Isaia – Valerio Dehò) Bz 2007
" Bellavita " Barber shop Los Angeles ( curator Denis Isaia ) USA 2007
" Manifesta 7 " European Art Biennale ( curators RAQS Media Collective New Dehli ) – Bz 2008
" Labyrinth :: Freiheit " Franzensfeste ( curator Marion Piffer Damiani ) Bz 2009
" Noir " ein film ohne Bild – Premieren Tage Innsbruck A ( curator Marion Piffer Damiani ) 2010
" Gobal Crossing " + Opas Diandl + Rafael Virgadaula – Kunstart Bz ( curator Nina Stricker ) 2012
" Noir " Galleria Nazionale di S. Marino ( curator Juan Carlos Ceci ) 2012
" Il cantiere " Rai Radio 3 2012
" ENERGY " with Modus Architects at MAXXI – Roma 2013
" Lungomare Gasthaus " with Heinz Mader – Lungomare – Bolzano 2013
" Arte nel Castel Sant'Angelo " ( curator Susanne Barta ) Novacella Bressanone 2013 – 2014
" Holy Land " Lana International Culture Festival ( curator Hannes Egger ) 2014
" Transart 14 " – Pneuma – Novacella Bressanone with Alessio Ferrante 2014
" OPEN " spettacolo aperto – Pergine ( curator Carla Esperanza Tommasini ) 2015
" Jazzfestival Alto Adige " Sound installation 2014 – 2015
" Wheel chair ensemble " performance Museion Bz 2015
" Pas de deux " Museion Bz – live sounbdtrack Munari – Piccardo film 2016 ( curator Frida Carazzato )
" EAU&GAZ" En passant – sound objects for people Appiano – Bolzano 2017 ( curator Kathrin – Sara Oberrauch )
"Transart 17 " Woda Woda – Alperia Tower 2017
" Common past – common future " 12 -14 Gallery Vienna – BIS performance 2018 ( curator Denise Parizek )
"Transart 18 " Luciferine – Remix of Telemann's Wassermusik + Lightdesign – Alperia Tower with Andrea Polato – 2018
Analogica Festival 2020 " Pneumophono eletronico " live set streaming
"Il coraggio e la memoria " 20 channel audio installation in collaboration with Studio Lupo&Burtscher – Ospedale Gavazzeni Bergamo 2021

BAW 2021 " Pneuma – klein " ( curator Nina Stricker )
Wittgenstein 2021 – " Mélissa " ( curator Denis Parizek & Laura Rambelli ) – Gallery 12 -14
Ovunque a casa propria – ( curator Manuel Cannelles) 2022
BAW 2022 " Cul de sac " ( curator Nina Stricker )
New Chapter " Mélissa " ( curator Eau&Gas) Gandegg Castel – Italy 2022
Prizes:
Second prize " Kuenstlerische Gestaltung Bauzaun Museion " Bozen IT 2006
First prize for the art scholarship " Hypo Talente " of the Hypo Tirol Bank Innsbruck Austria 2010
Winner of the "Ad Oppidum " competition city of Glurns ( BZ ) Italy 2015